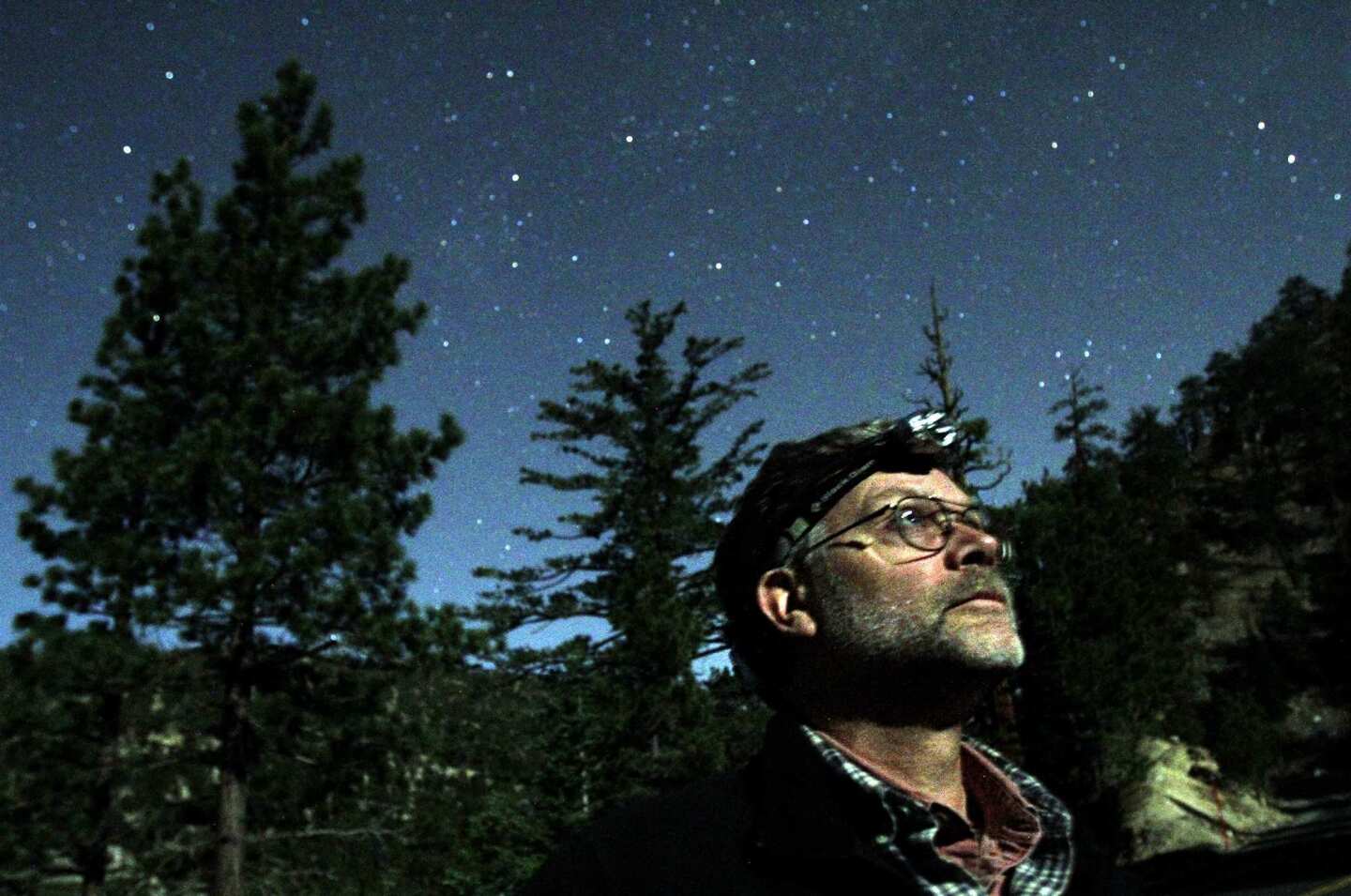 Program: Red Crossbills in Southern California, by Dr. Lance Benner.
This talk will describe Red Crossbill biology, the different flight call types, their geographic distributions, and will present recordings of each one. Lance has been recording Red Crossbills around North America since 2011, with a particular emphasis on southern California and the Sierra Nevada.
Lance Benner is a planetary scientist at NASA's Jet Propulsion Laboratory, where he specializes in radar imaging of near-Earth asteroids. He studied physics at Cornell University as an undergraduate, did a Ph.D. in Earth and Planetary Sciences at Washington University in St. Louis in 1994, and has been at JPL since 1995. He has been leading field trips for Pasadena Audubon since 2005 and has recently begun leading trips for Los Angeles Birders. His principal areas of bird expertise are owls and nightjars; montane and chaparral species of southern California, Red Crossbills, and recording bird sounds.